Kyaka II Refugee Settlement Distribution November 2021 With The Aall Foundation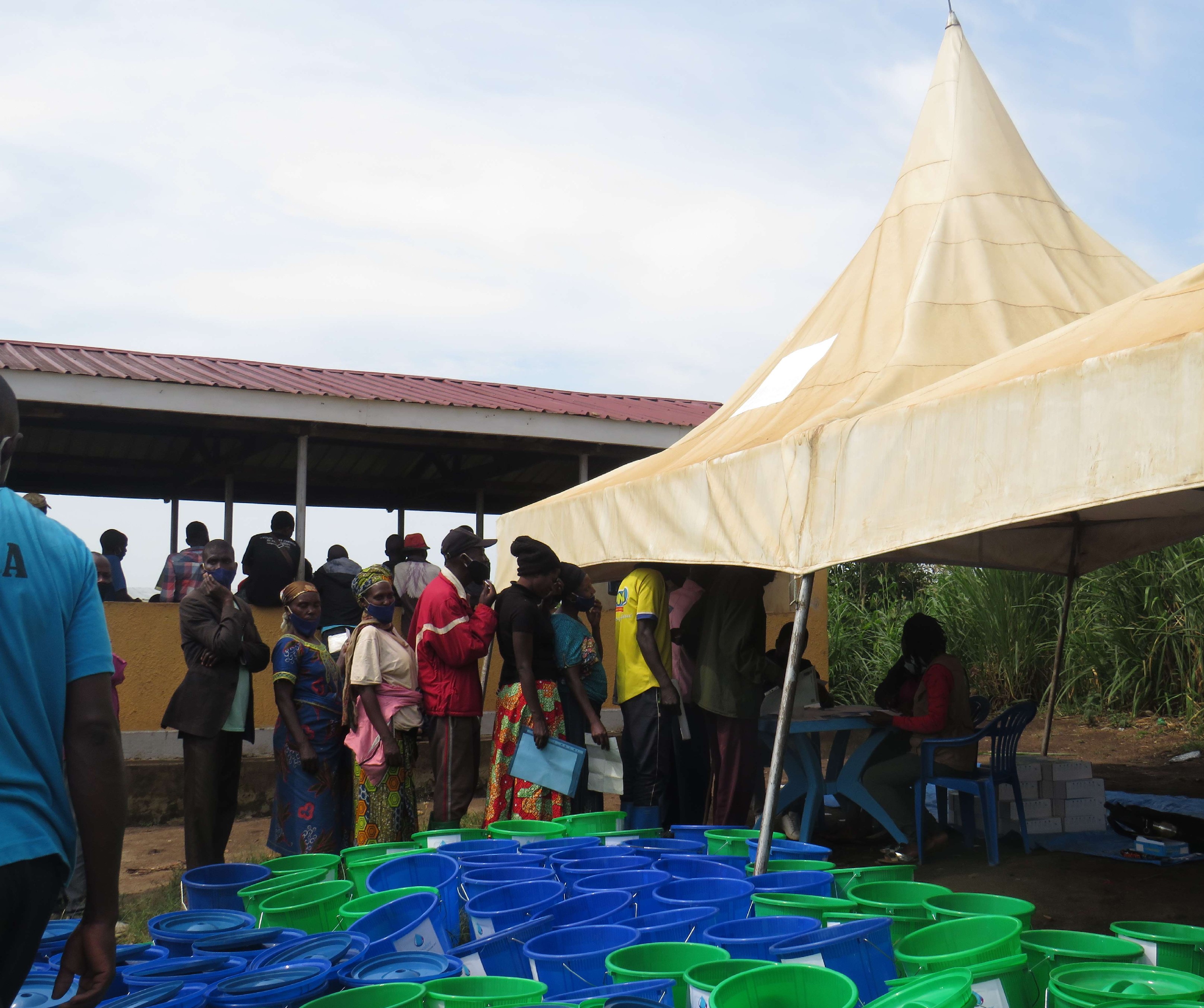 This distribution was fully funded by The AALL Foundation. Our Lifewater team was partnering with Oxfam Uganda.
The areas of the Refugee settlement were: Mukondo and Bwiriza. These new 'villages' were designated areas serving vulnerable people who had entered Uganda from DR Congo in recent weeks.
Lifewater had been funded to distribute 250 Lifewater filtration systems during this distribution. This was carried out successfully within the time frame given of 3 days.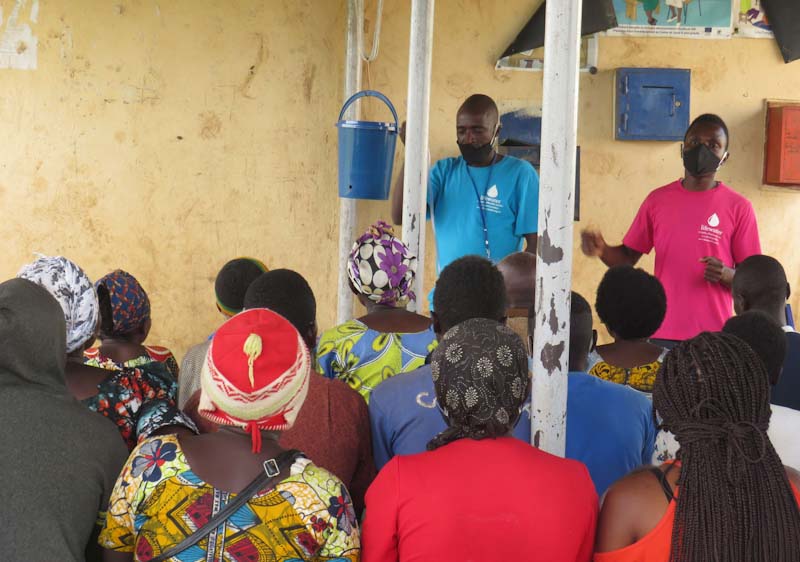 The Chair of the UK Board, Glenys London, was able to be present at this distribution and she reports:
"It was apparent that the Partnership with Oxfam was working effectively. It included the participation of the Lifewater team including the Africa Youth Award (AYA) participants who had chosen to be trained to work with the teams and to participate in the workshop demonstrations where recipients were taught how to construct and use the systems efficiently and effectively.
"Observing this process was impressive as the AYA young people had matured and grown in confidence from when I last attended one of these in 2019. It was impressive to see how the Lifewater team had really taken hold of the responsibility and improved on the already streamlined distributions. This increased the confidence and delivery from these youths who now were a vital part of the work and enthusiastic about their involvement. It made for a vibrant and encouraging time.
"The recipients were keen to receive the Lifewater systems and were attentive to the demonstrations aimed at imparting the knowledge of how to construct, use and care for these lifesaving kits to ensure lifespan and efficiency. The whole team were working systematically, and the evidence was tangible, that they had stepped up to the mark of responsibility in the absence of physical support from the UK during these days when Covid-19 had negatively impacted so many plans."
Sitepano's Story - a Personal Perspective from Glenys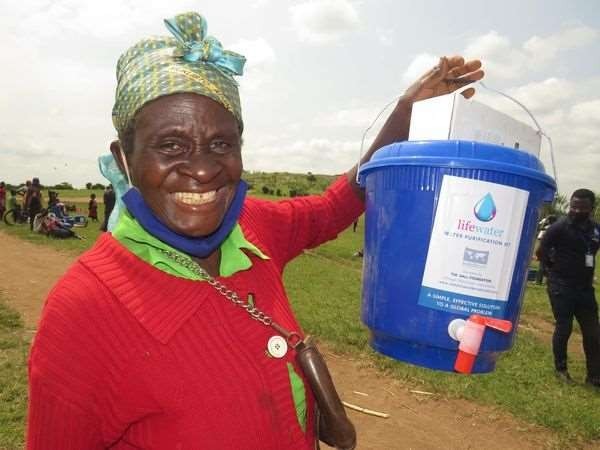 This is Sitepano Majerenge who was a recipient of one of our Lifewater systems in Kyaka II Refugee Settlement, Uganda, which was sponsored by The AALL Foundation.
After the event she led us to her 'home'.
I asked Sitepano if I could briefly tell her story and she agreed. This was not for anything other than to raise the plight of many refugees, having to flee their homes across the world – and to plead for some understanding – as for many of these people, they are just people like us going about their everyday lives when disaster strikes. Sitepano had ran from her village with her 3 grandchildren having witnessed the slaughter of many in her village in D.R. Congo. Amongst the slaughtered and hacked was her daughter and son-in-law and this was barely two weeks ago. Sitepano and her 3 grandchildren fled to escape the militia who came into her village with pangas (machetes) cutting and killing with other atrocities that are unimaginable. They ran and met with others on route to the Uganda/Congo border.
Uganda has been processing her for refugee status. Already she has started the process of building the family a shelter as seen in the photo below. I asked Sitepano what her age was. She told me she is 62 years old. That's just one year on me.
I was moved and challenged and had to wonder if, after all that, I would be able to stand and be so appreciative of the smaller things that came my way!!
What I observed in Sitepano was such grace, dignity, and a strength to rise above the degradation for the sake of others – by that I was humbled to be invited to her home.
So many people are never recognised or praised by anyone for what they do – but they do it anyway.
That was a lesson I consider to be a lesson in LOVE personified.